Sri Lanka is Facing an Environmental Disaster.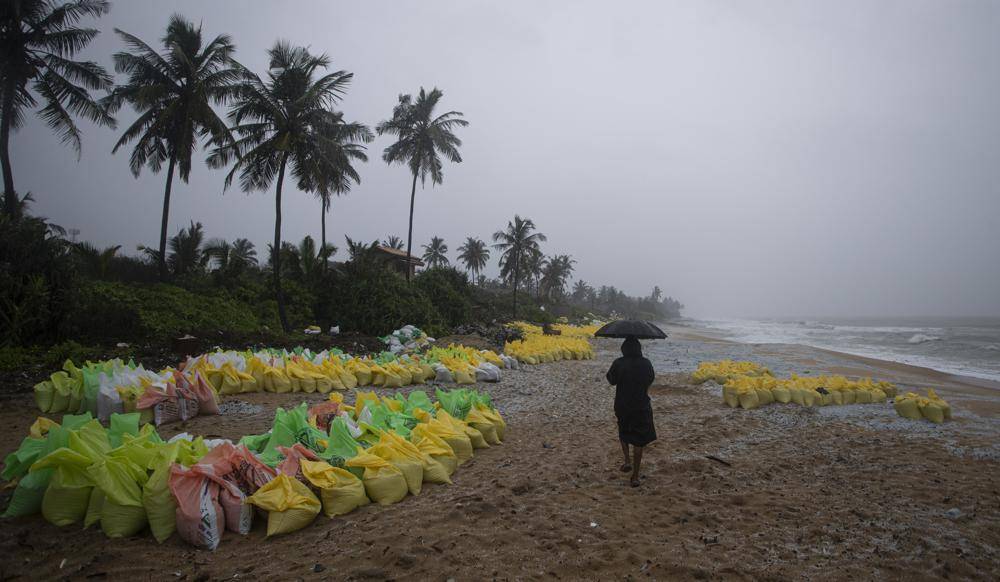 📸: AP Photo/Eranga Jayawardena
Sri Lanka is currently facing one of the worst environmental disasters in the country's history due to an extremely unfortunate and dangerous shipwreck.
On June 2, 2021 the MV X-Press Pearl caught fire by Sri Lankan shores near Colombo. The ship was full of dangerous chemicals such as nitric acid and containing 350 tons of oil. The Sri Lanka Navy and Indian Coast Guard were working hard to stop the ship from sinking as this shipwreck posed a great danger to marine life and birds. Unfortunately, the attempts to save the ship from sinking failed.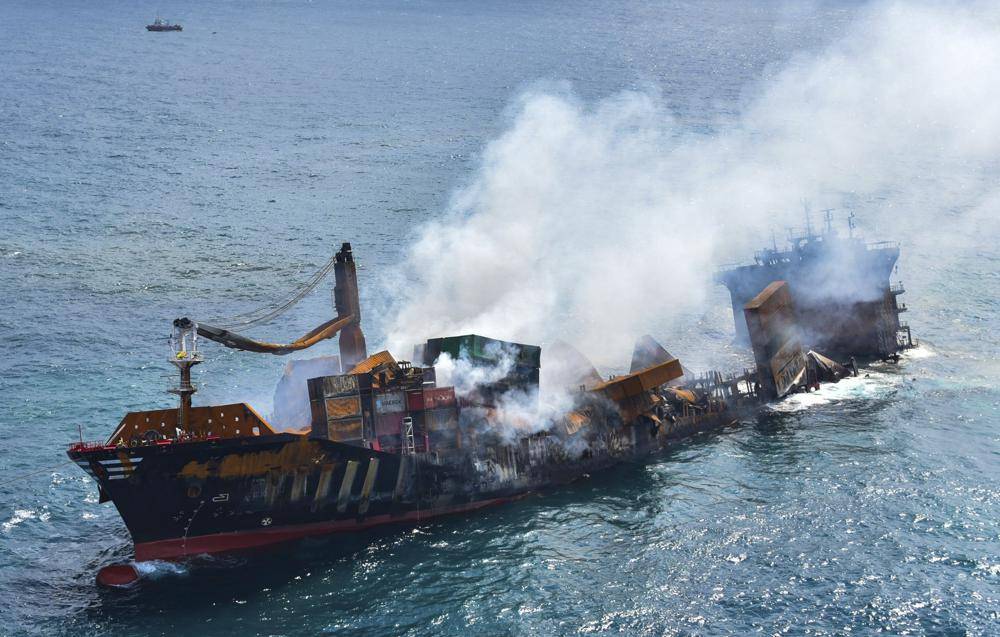 📸 : Sri Lanka Air Force via AP
Emergency measures are being taken by Sri Lanka's Marine Environment Protection Authority (MEPA) to prevent a major oil spill from occurring. Sadly, the possibility of an oil spill is not the only ecological issue caused by this shipwreck.
Since the X-Press Pearl was on fire for nearly two weeks, millions of plastic micro pellets have washed ashore previously pristine beaches near Colombo. These countless plastic micro pellets have polluted the sea and are a huge endangerment to the area's precious marine life. The small plastic pellets are likely to be mistaken as food for both birds and sea life.
Nesting turtles on the nearby shores will also be negatively affected. Due to all the pollution washing ashore, temperature changes have occured on the beaches. Turtle hatchlings are extremely dependent on temperature, so this is extremely dangerous to their already vulnerable species.
Marine biologist and founder and executive director of Oceanswell, Asha de Vos, gave CNN more information about the harmfulness of this tragic shipwreck to the ecosystem.
"It can coat species. The sea birds, for example, get very badly impacted by these things. Any species in the water, it can get stuck in the fish gills -- so that could be really problematic,"
The fishing community in Sri Lanka is devastated as the State Minister of Fisheries, Kanchana Wijesekera, has halted all fishing activities since the shipwreck. Many residents along the coast rely on fishing to survive. Wijesekera has, however, announced that compensation will be provided to those affected by the temporary fishing ban.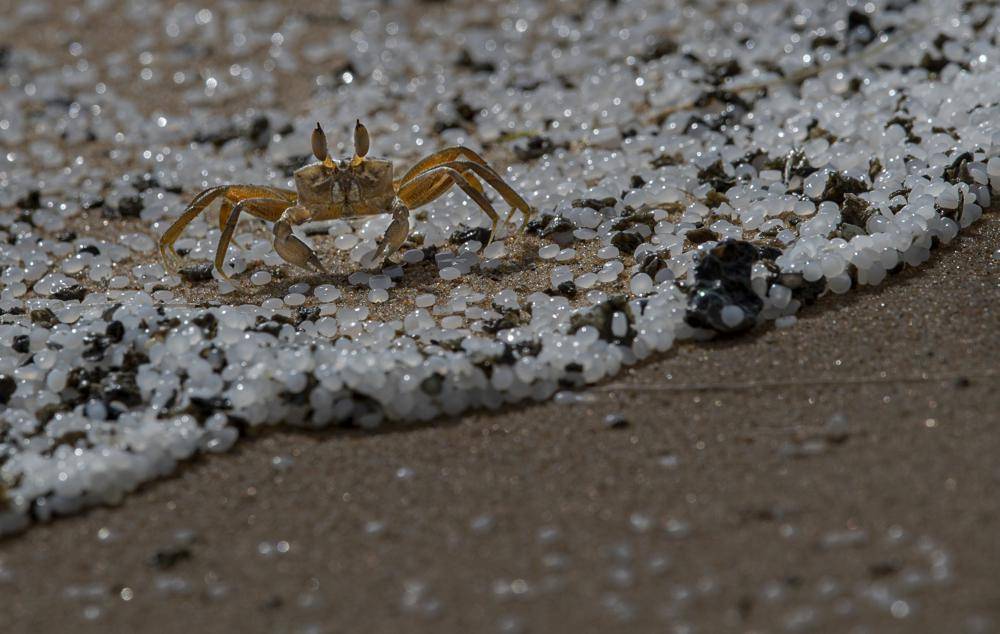 📸: AP Photo/Eranga Jayawardena