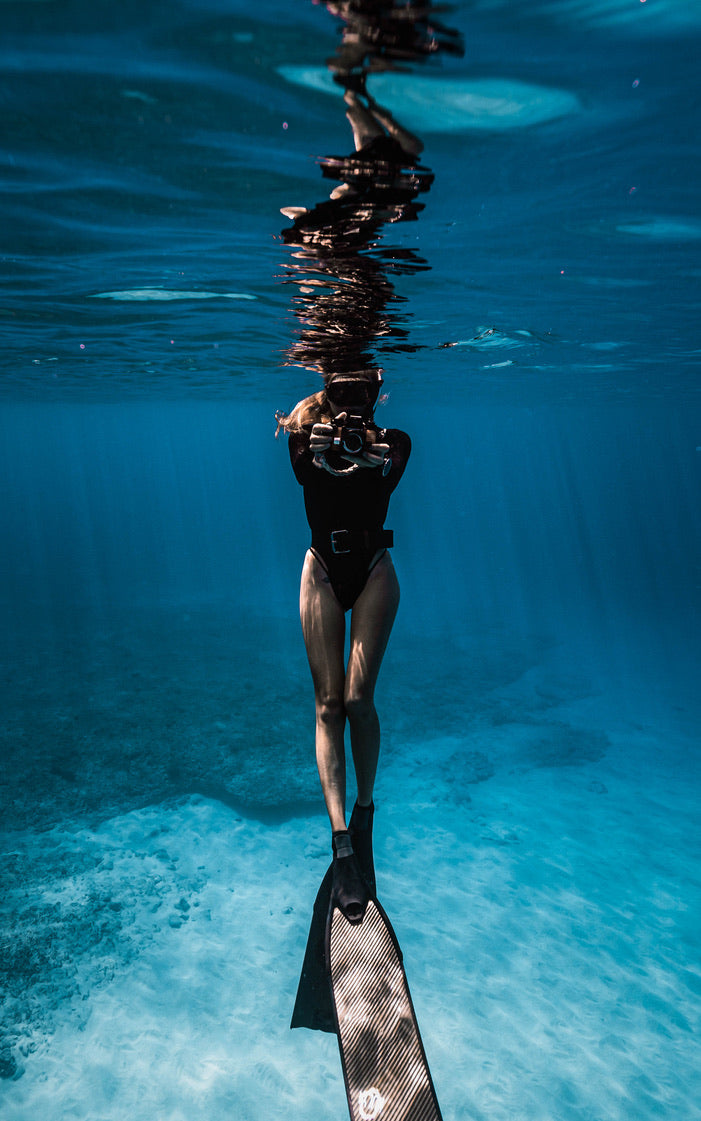 A letter from our founder
As humans, we all make mistakes. Acknowledging our mistakes and committing to doing better is what sets us apart. This sentiment holds true in all aspects of life, including the fashion industry.

When I first started curating Hülya pieces I didn't have anyone in my corner I was on my own in terms of figuring it all out from sizing to styles and I have made a lot of mistakes in the process. My styles weren't exactly inclusive or flattering for all body types. But I have worked really hard for the last 5 years to ensure Hülya Swim is a company for all.

While it may have taken some time for Hülya to figure out the inclusivity in sizing, my commitment to ensuring the line is now a forefront of my mission.Inclusivity in fashion is crucial. Fashion is not just about looking good, but also feeling good. Inclusivity in sizing is not just about catering to a wider audience, but also about making everyone feel welcome and represented.

Making mistakes is a natural part of life. However, it is important to acknowledge these mistakes and take steps to correct them. The fashion industry has a responsibility to ensure that all individuals feel represented and included, regardless of their size or body type. Hülya's commitment to inclusivity is a step in the right direction and serves as a reminder of the importance of inclusivity in all aspects of life.
For now, I am here working behind the scenes to continue advancing this company towards inclusivity. For now you can find me under the sea, searching for my next inspiration.
XX Lil Ting 🫶🏼
🥥 The Coconut Collection 🥥
Love the ocean and our planet? Our new coconut collection is for you. A fashionable, yet environmentally conscious alternative with swimwear made from 100% recycled plastic, these pieces are printed and inspired by the beauty of our ocean, moved by the planet and her wonders, and dedicated to the preservation of our environment. This collection is one of many ways we help you make a difference in the lives around us. Some pieces are made to be reversible and all of our suits as always are made from non-toxic materials.
🥥 become a coconut girl 🥥
Our coconut collection is made from recycled materials like plastic bottles which is great for the environment. With bold patterns, fun colors, and prints this limited edition collection has something for everyone, whether that is a stylish swim suit or an ultra-fun sarong!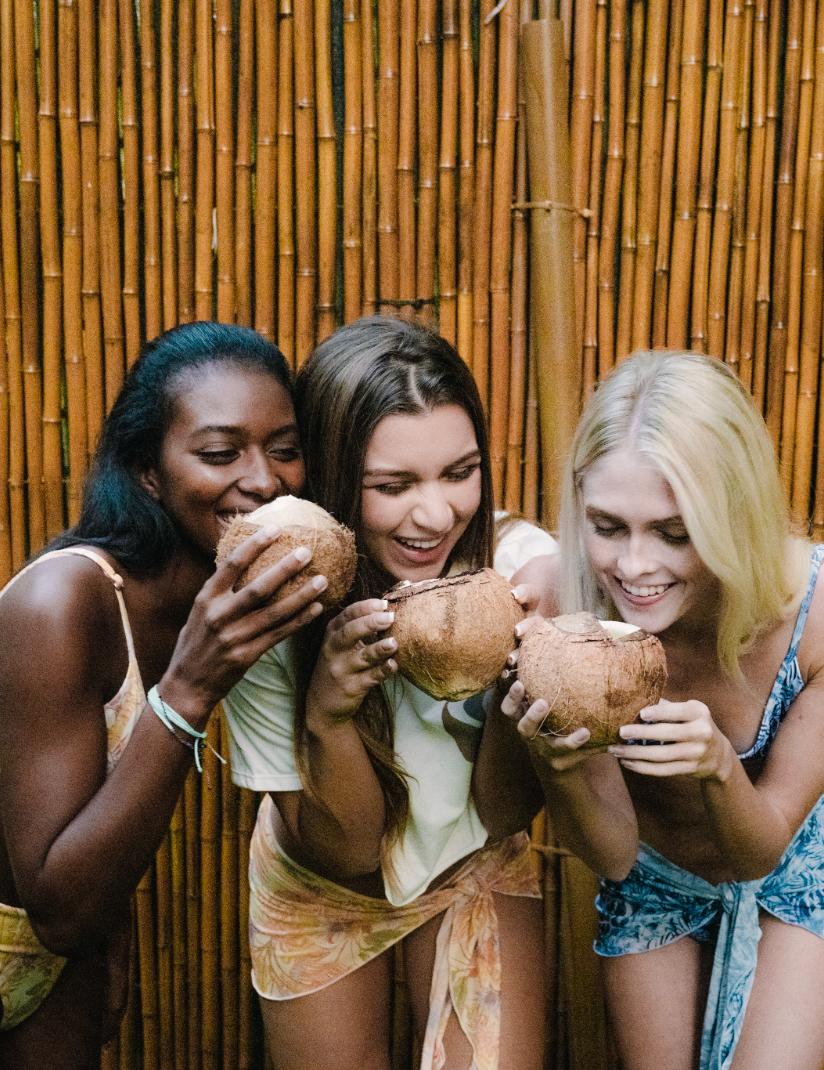 Our Sizing Model
We want everyone to feel confident in their Hülya swim. We have worked hard to make our collection as size inclusive as possible. We made a few changes from last year- you will notice our tops are now fully adjustable from the straps to being able to cross them. You will also notice we added three clasp option on the back for your choice of tightness. As always our sizing will run XS/SM, MD/LG, XL/XXL.
XS/SM Fits like a traditional small and can fit even the smallest of ladies (if you know what we mean)

MD/LG We like to say this is our most universal size. From almost every body type, you can practically guarantee that you will fall in love with how it fits.

XL/XXL Everybody is unique and beautiful, and sometimes we grow in different places. We wanted to create something for all of our ladies so they can rock what mama gave you and save the ocean.
Shop Now