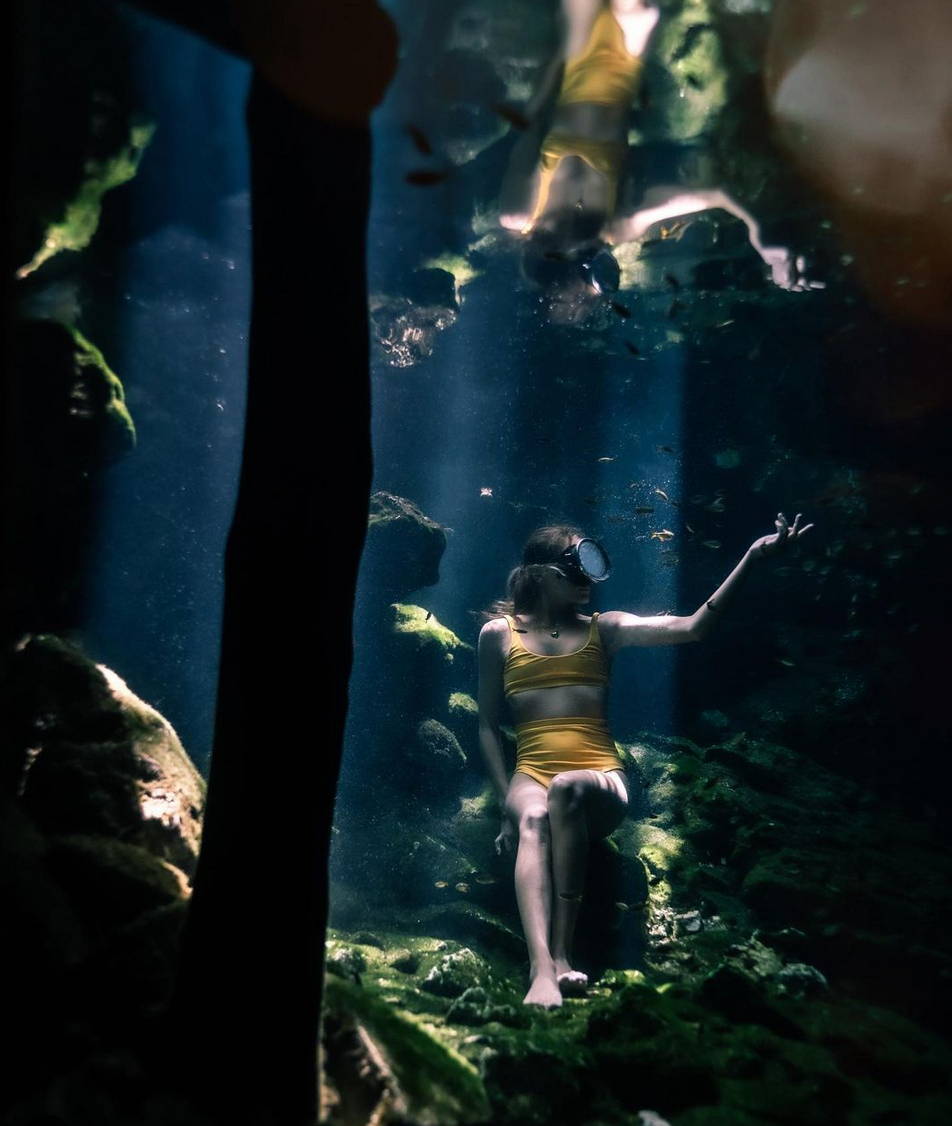 ---
Disclaimer: if you are traveling, please follow all COVID-19 regulations in the area.
Background
Cenotes (pronounced like sen-OH-tays) are limestone sinkholes found in areas where collapsed rock has revealed groundwater. There are a large variety of cenotes! There are 4 types: pit, cylinder, basin, and cave cenotes. Some are large, natural pools fully open to the land surrounding it, others are semi-covered, and some are entirely enclosed. In some of the deeper cenotes with cave systems, you can free dive and scuba as there can be extensive passageways below! Typically found in Mexico in the Yucatan, cenotes are also found in locations like Australia, Belize, Dominican Republic, Canada, and the U.S. The water is usually very clear, as the water primarily comes from filtered rainwater and/or underground rivers.
These underground caverns are breathtaking, and 100% worth experiencing one day. While they were once used as a water supply for cities like Chicken Itza and sometimes even for sacrificial offerings in the Mayan culture, nowadays they are enchanting places to explore and feel connected with nature and history.
It's so important to keep these incredible sites as preserved as possible to keep them clean and unspoiled from pollution and waste. Cenotes can be high-traffic travel sites as people from all over the world come to experience their beauty and wonder for themselves. With that in mind, Mexico has decided to enact some regulations. Read on to learn about them!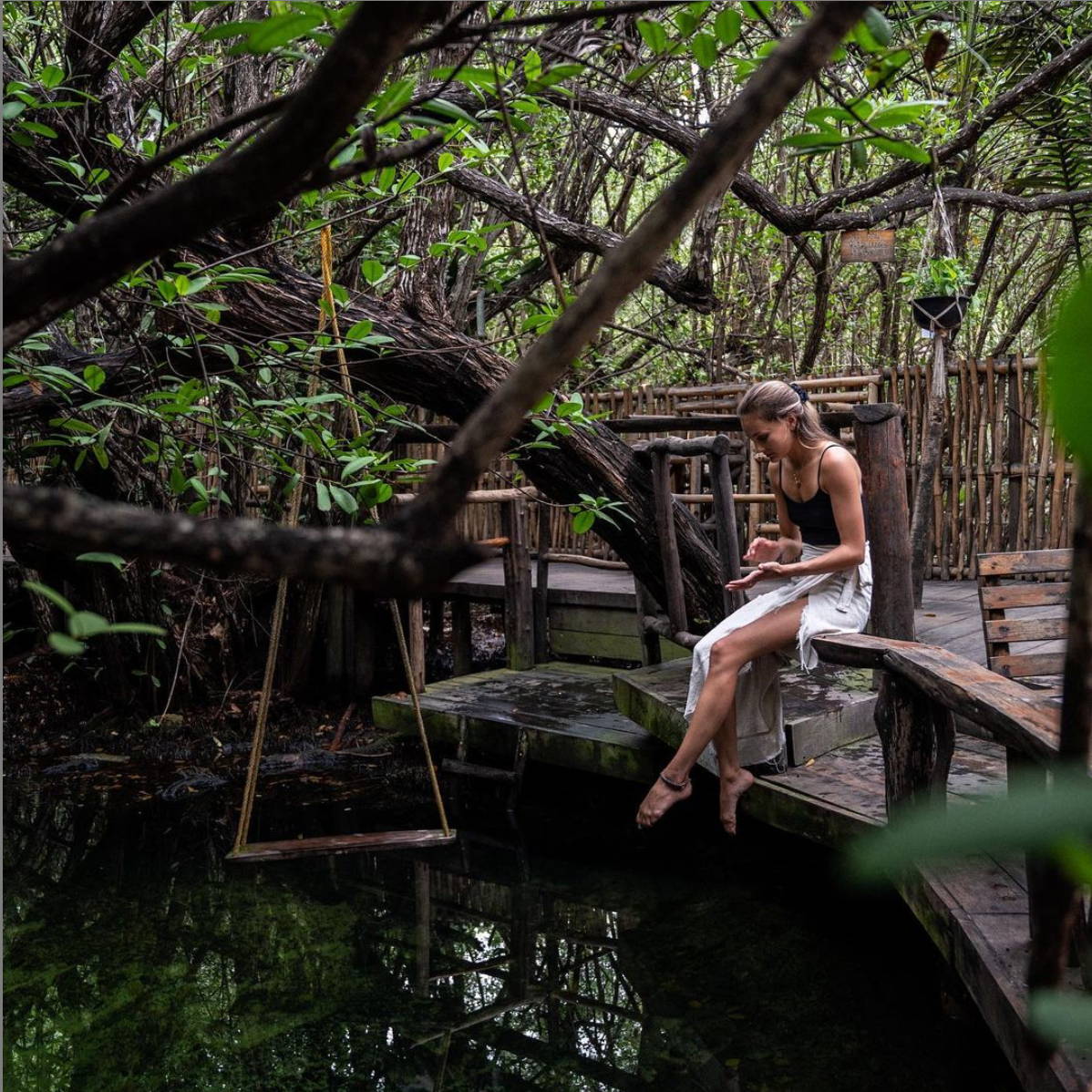 Guidelines
While keeping your skin protected is extremely important, most sunscreens have chemicals in them that harm the environment, the water, and the animals that live there! Mexico has banned "regular" sunscreen. Get yourself some biodegradable, reef- safe sunscreen (like these brands in Sustainability Corner's other post) so we can keep the cenote's water as pure as possible! Make sure you put it on early enough before getting into the water so that it has absorbed into your skin- you don't want to wash off residue while you are swimming.
Ditch the bug spray. The parks won't allow you to wear it as it contaminates the water, and they will make you rinse off in an outdoor shower before hopping in, so leave it in the car or at home!
Bring CASH. Most cenotes charge an entrance fee for park maintenance and the amenities available, like bathrooms, equipment rentals, and lockers. You'll have a much easier time with cash as many parks won't accept cards, especially inside the park!
Bear in mind that each individual cenote may have special regulations they follow, and you should always check with the cenote you are visiting to ensure you are bringing the right gear! Some may allow you to bring your own fins while others do not. However, if you can bring your own snorkel gear- definitely do! There are so many cool parts of cenotes to explore underwater.
Drones are not allowed in most of Mexico, and are not allowed in the cenote sites, so leave yours behind! Cenotes are a much better experience when you are under the water anyway.
Have you ever been to a cenote? After reading this, do you want to visit one? Let us know in the comments below or on our Instagram!
📝: Carlyn Vautin